Are You Willing to Invest In Yourself ? To Join a Personal Training Program That Actually Delivers Results?
Get Started with a More Personalized Approach to Weight Loss Which Produces Real, Measurable & Lasting Success!
Have you tried programs and products, one right after another without seeing real results?
Does it seem like you're too busy for traditional fitness programs?
Do you want to lose weight while learning how to keep it off?
My name is Nray Lavitrungsima, and I'm not here to sell you miracles or make you any ridiculous promises. I'm here to help you get started with a proven fitness program, developed over the course of 13 years and more than 2,500 hours of direct personal training experience.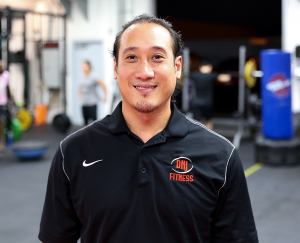 There's no substitute for training, experience and dedication, and at One Love Fit Club, you'll benefit from the hard work we've already put in.
Your personal training program will be built entirely on you and your body, your needs and your goals. You'll be held accountable for your workouts, but you'll never be judged or made to feel like your aren't trying. Losing weight can take time but we'll motivate you until you've reached your goals!
With direct small group personal training, as well as kickboxing classes, you'll benefit from direct support, assistance and instruction. Most importantly, you'll gain new skills while burning fat and losing weight.
Get started with One Love Fit Club today and you'll be one step closer to achieving your fitness and weight loss goals.
Before

After

"Alicia Lost Over 80 lbs!"

Before

After

"Jackie Lost 50 lbs!"

Lost 50lbs since starting here Mid-January. More energy, not as tired, endurance is way better, gained more muscle and strength. They are like a Second family here and its always-such a great environment.

Jackie R.

"Phil Lost 30 lbs in 3 Months!"
Chino Hills and Walnut Personal Trainer – One Love Fit Club
Small Group personal training or Kickboxing classes offering great individual attention and support
Programs based on each individual's unique needs and goals
Be held accountable for your weight loss
Private studio offers comfort and supportive environment
All experience and fitness levels welcome
30 day money back guarantee!
Call 909-529-2201 NOW to schedule an appointment or ask any questions!
More Than Results
Unconditional Guarantee!
We are so confident that you will love your training experience, see amazing results, feel better, and feel right at home, we're removing all worry and doubt by offering you a 30-day FULL MONEY back guarantee. Give us a chance by committing fully to our program as directed by your personal coach for 30 days. If, after following our program as designed for the first 30 days, you feel you have not experienced results, or that our program will not get you to your goal, we will happily refund your money.
It's time for you to take charge of your health and fitness. Know that you can depend upon the experience of our trainers to help you every step of the way.
With our help, you'll begin losing weight and gaining strength, while learning new skills and improving your overall health. Enjoy more energy, less stress, and enhanced self-confidence.
Sign up and we'll see you at our private studio to show you around.
Sincerely,
Nray
Owner & Head Trainer
One Love Fit Club
PS. Don't wast any more of your time and money on diet fads and big-box gyms. Get started with a proven program, customized just for you, and the results and weight loss will come. We guarantee it!
Chino Personal Training
Tired of not getting the results you want in large classes or crowded gyms? Need a training program designed just for you? Private sessions with One Love Fit Club are tailored to fit YOUR personal fitness goals. Personal Training and Kickboxing Classes in Chino and Walnut are our passion and we hope to instill that passion in you through our love of fitness, encouraging atmosphere, and the amazing results we deliver!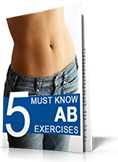 Sign Up To Receive
A FREE e-book
"5 Must Know Ab Exercises"
KICKBOXING CLASSES
Our amazing Fitness Kickboxing Classes are designed to be full-body workouts and are intended to be used for anything from weight loss and cardio to gaining lean muscle and learning to defend yourself. Kickboxing is a high-energy workout that is guaranteed to not only burn fat but it will ultimately improve co-ordination and help with flexibility and reflexes.
5 Classes For
$29.99
and FREE official One Love Fit Club boxing gloves